:::
Regulations
''2023 KFF International Short Film Competition'' CALL FOR ENTRIES!
For the International Section and Taiwan Section, the deadline has been extended to June 12th.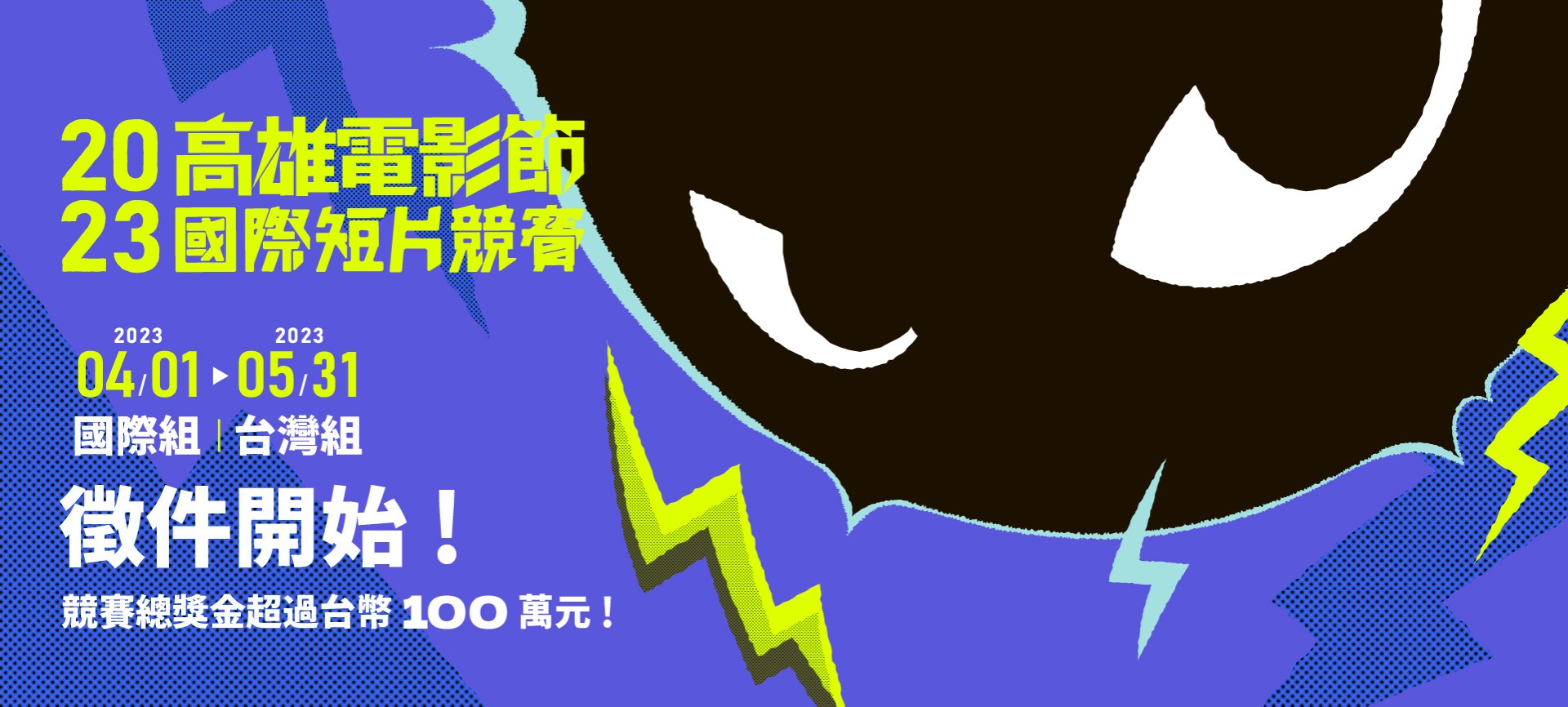 International Section
International Section
To be eligible for Asian New Wave Award, the film should be directed by Asian nationality holders or produced mainly in Asian countries (please click here for Asian countries list).
Taiwan Section
Submitted works should be directed by Taiwan nationality holders or produced in Taiwan.
To be eligible for Taiwan Student Award, the film should be completed while the director is enrolled in school.
General Eligibility
Films completed between June 16th, 2022 and June 12th. 2023 (submission deadline). Works-in-progress will not be accepted.
Any type of film (fiction, documentary, experimental, animation, etc.) can be submitted to the selection committee. Film length should be under 25 minutes (include 25 minutes 0 second), including all credits. Films already submitted to previous editions are not accepted, even in a new version or title.
No premiere status is required.
To be eligible for Children's Jury Award, the film should be suitable for 9 to 12-year-old children.
Films cannot be submitted to more than one section. Taiwanese productions can only be submitted to Taiwan Section. International co-productions with Taiwan can be applied to either International Section or Taiwan Section depending on the participants' decision.
XR Section
XR Section Eligibility
Registration
Registration Fee

 

 

$30 USD

Registration Period

 From now until June 15th 2023 23:59 GMT+8.

Please go to the official

FilmFreeway

website to register and pay the registration fee: https://filmfreeway.com/KFFCompetition

Participants must also provide information about their project on the official Google form (

https://reurl.cc/RvoL5G

) at the same time. If this information is not filled out, the registration will be considered invalid.
Eligibility
Date of Completion | Only works completed between January 1st 2022 and June 15th 2023 (the registration deadline) are eligible for submission.

Encouraged Submissions

|

Regardless of genre, we encourage works in which innovative narratives and immersive technologies are used in conjunction to enrich each other and the overall experience.

Technologies applied (include but are not limited to): Virtual Reality (VR), Augmented Reality (AR), Mixed Reality (MR), VR360, multimedia devices and other pre-existing or innovative technologies. Works-in-progress are also eligible for submission.
Duplicate entries

 

Identical versions of previously submitted projects cannot be submitted to this competition, nor can they be re-registered by changing the project title.

Completion status

 

If a work-in-progress cannot be submitted as a complete work by July 1st 2023, the organizer reserves the right to cancel its eligibility for participation. 
2023 KFF Short Film Competition Team
Email:shorts@kfa.gov.tw
Tel:+886 7 5511 211 #3024

2023 KFF XR Competition Team
Email:vrfilmlab.kh@gmail.com
Tel:+886 7 5511 211 #3013